Top 22 Arnold Schwarzenegger Quotes On Motivation And Success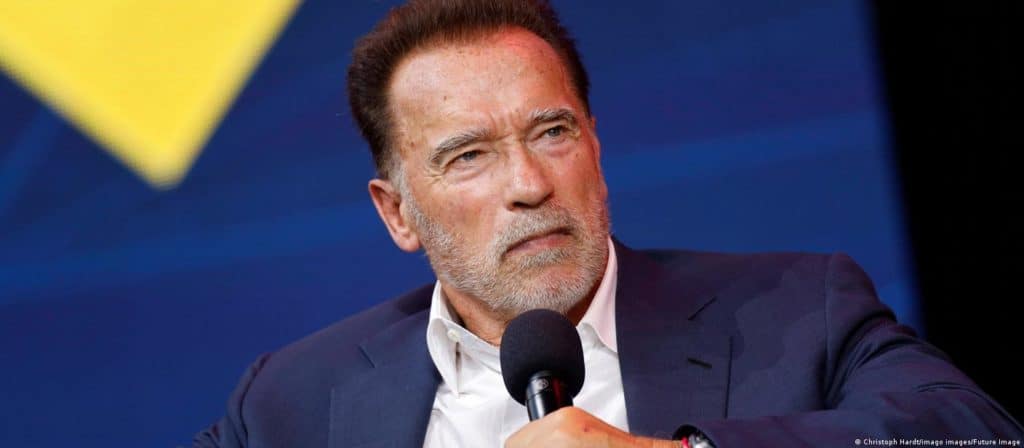 Arnold Schwarzenegger is a legend in the world of bodybuilding, acting, and politics. He is widely regarded as one of the most successful and influential individuals of our time. Throughout his career, he has inspired millions of people with his powerful words and motivational speeches.
In this article, we will take a look at the Top 22 Arnold Schwarzenegger quotes on motivation and success:
"Strength does not come from winning. Your struggles develop your strengths. When you go through hardships and decide not to surrender, that is strength."
"The worst thing I can be is the same as everybody else. I hate that."
"I didn't leave bodybuilding until I felt that I had gone as far as I could go. It will be the same with my film career. When I feel the time is right, I will then consider public service. I feel that the highest honor comes from serving people and your country."
"Money doesn't make you happy. I now have $50 million, but I was just as happy when I had $48 million."
"If you want to turn a vision into reality, you have to give 100% and never stop believing in your dream."
"The mind is the limit. As long as the mind can envision the fact that you can do something, you can do it, as long as you really believe 100%."
"Just like in bodybuilding, failure is also a necessary experience for growth in our own lives, for if we're never tested to our limits, how will we know how strong we really are?"
"You can't climb the ladder of success with your hands in your pockets."
"I didn't become a bodybuilder to win the Mr. Universe. I did it because I loved the sport. It was a hobby for me."
"The future is green energy, sustainability, renewable energy."
"I know a lot of athletes and models are written off as just bodies. I never felt used for my body."
"The resistance that you fight physically in the gym and the resistance that you fight in life can only build a strong character."
"The only way to be a champion is by going through these forced reps and the torture and pain. That's why I call it the torture routine, because it's like forced torture, torture, torture."
"The mind is the limit. As long as the mind can envision the fact that you can do something, you can do it."
"What we face may look insurmountable. But I learned something from all those years of training and competing. I learned something from all those sets and reps when I didn't think I could lift another ounce of weight. What I learned is that we are always stronger than we know."
"For me, life is about continuously being hungry. The meaning of life is not simply to exist, to survive, but to move ahead, to go up, to achieve, to conquer."
"You have to remember something: everybody pities the weak; jealousy you have to earn."
"Bodybuilding is much like any other sport. To be successful, you must dedicate yourself 100% to your training, diet and mental approach."
"I'm addicted to exercising and I have to do something every day."
"You can have results or excuses. Not both."
"Positive thinking can be contagious. Being surrounded by winners helps you develop into a winner."
"What is the point of being on this Earth if you are going to be like everyone else?"
Arnold Schwarzenegger's quotes on motivation and success serve as a source of inspiration for anyone looking to achieve greatness in their lives. His messages of perseverance, individuality, purpose, and hard work are timeless and relevant to anyone seeking to overcome challenges and achieve success.
Please don't forget to subscribe to our mailing list and receive many more inspiring posts like this via email. Simply enter your name and email address below to get started. It's free, so why not!
Related Links:
Sources:
https://www.dw.com/en/arnold-schwarzenegger-still-going-strong-at-75/a-62657028
If you know someone who could use this article, share it with them!! And, let us know in the comments what you would like to see next!