Top 23 Tom Brady's Inspirational Quotes Of All Time!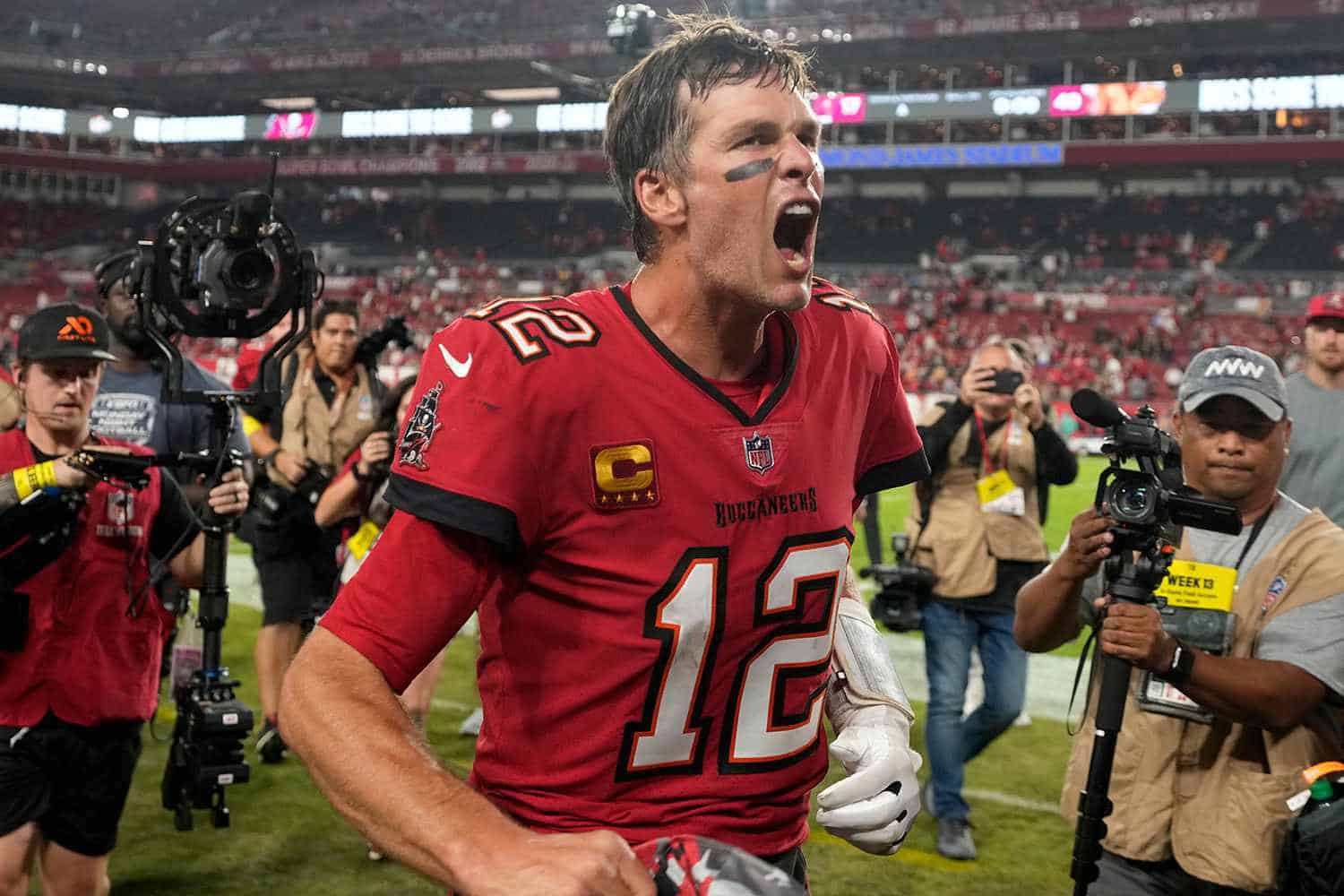 When it comes to sports, Tom Brady is a big deal. He's not just a football star; he's like a guide to never giving up and working hard. His words are as powerful as his touchdowns, inspiring not just players but everyone who hears them. We're about to dive into 23 of Tom Brady's most motivating quotes. It's like a game plan for success, and it goes way beyond football.
Get ready to be motivated, uplifted, and inspired by the wisdom of a sporting legend.
"You have to believe in your process. You have to believe in the things that you are doing to help the team win. I think you have to take the good with the bad."
"I'm not a person who defends myself very often. I kind of let my actions speak for me."
"Things don't correct themselves, you've got to go out there and work hard to correct them."
"Moderation in everything. If there's something you really love, you should enjoy it. You get one life, so you should enjoy it."
"Don't rely on others. You'll still have great support from a lot of people. But, no one's going to hand you anything."
"You have to believe in your process. You have to believe in the things that you are doing to help the team win. I think you have to take the good with the bad."
"You've learned some very valuable lessons in the course of your career, and you're going to continue to learn very valuable lessons."
"You push your body to the limits, but you have to train your body to deal with the limits."
"If you don't believe in yourself, why is anyone else going to believe in you?"
"I think sometimes in life the biggest challenges end up being the best things that happen in your life."
"If you don't play to win, don't play at all."
"You guys know how many times I have been turned down in my life? To be told how many times that I couldn't accomplish something?"
"I can't do anything with what's happened in the past. I have to just go forward with the most awareness I can going forward and try to be the best I can be for our team."
"You put all the other stuff aside and go out and do your job, and mine is to be the best I can be for my teammates."
"My job is to play quarterback and I'm going to do that the best way I know how because I owe that to my teammates regardless of who is out there on the field with me."
"If I have something to say, I want it to be meaningful. I want to go out there and do the best I can for them."
"We all have experiences in our lives that change us, and we all learn from people, like my dad, but at the end of the day, it's only us. And we're only responsible to make ourselves happy."
"When you're one of the leaders of the team, there are no days off."
"I didn't come this far to only come this far, so we've still got further to go."
"You never get over losses. I've never gotten over one loss I've had in my career. They always stick with me."
"Mentally, the only players who survive in the pros are the ones able to manage all their responsibilities. Everybody struggles in different ways."
"I thought I would never get a chance to play, until one time I did, because I was prepared and the opportunity presented itself."
"I really do just want to win, and that has and will continue to be the reason that motivates me and is the biggest factor in my decision-making process."
As we wrap up our journey through Tom Brady's top 23 quotes, it's clear that his wisdom goes far beyond the football field. These words aren't just for athletes—they're for anyone striving for success. Whether it's about bouncing back from setbacks or putting in the hard work, Brady's advice is a playbook for life. So, as you tackle your goals, remember the lessons from this legendary quarterback. Keep pushing, stay focused, and never underestimate the power of belief in yourself. In the game of life, you've got what it takes to score your own touchdowns. Now, go out there and make each play count!
Please don't forget to subscribe to our mailing list and receive many more inspiring posts like this via email. Simply enter your name and email address below to get started. It's free, so why not!
Sources:
https://people.com/sports/tom-brady-screams-at-teammates-before-pulling-off-last-second-upset/
Join our social media community for motivational content and tips and tricks on how to achieve your goals and follow your dreams!
If you know someone who could use this article, share it with them!!
Let us know in the comments what you would like to see next and for more powerful motivational articles, check out our Motiversity Blog!