Top 25 Self-Affirmations To Help You Stay Motivated Every Day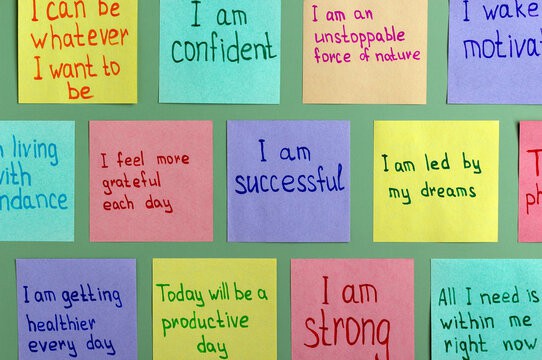 Motivation is something we all need from time to time, and it's not always easy to find. Whether you're facing a difficult challenge or just feeling a little down, self-affirmations can be a powerful tool to help you stay motivated and positive.
So, what are self-affirmations? They're simple statements you can repeat to yourself to encourage positive thinking and boost your confidence. By repeating these affirmations regularly, you can change your mindset and start to believe in yourself and your abilities.
Here are the top 25 self-affirmations to help you stay motivated every day:
I am capable of achieving anything I set my mind to.
I am strong and resilient, and I can handle any challenge.
I am worthy of love and respect.
I am grateful for all the blessings in my life.
I am confident in my abilities and trust in my decisions.
I am focused and disciplined, and I will accomplish my goals.
I am deserving of success and happiness.
I am a unique and valuable person, with something special to offer the world.
I am constantly learning and growing, becoming the best version of myself.
Related: 15 Positive Affirmations You Should Tell Yourself Every Morning!
I am surrounded by positivity and support.
I am filled with energy and enthusiasm for life.
I am in control of my thoughts and emotions.
I am free to be myself, without fear or judgment.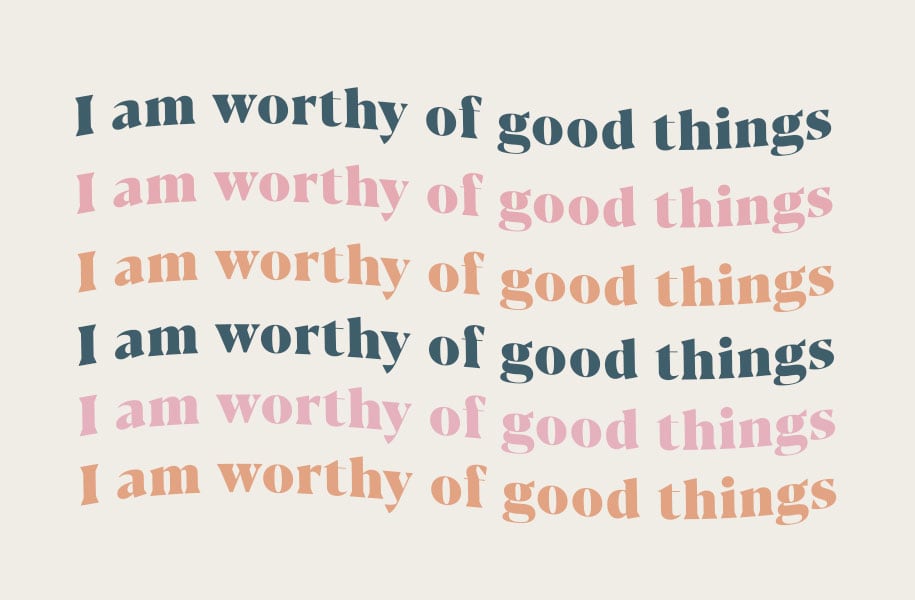 I am worthy of forgiveness and second chances.
I am at peace with myself and the world around me.
I am loved and appreciated by those who matter most.
I am kind and compassionate towards myself and others.
I am confident in my ability to overcome obstacles.
I am excited about the opportunities that lie ahead.
I am capable of creating the life I desire.
I am worthy of self-care and self-love.
I am courageous and willing to take risks.
I am patient and persistent in pursuit of my dreams.
Related: Top 18 Positive Affirmations For Success
I am grateful for the present moment and all it has to offer.
I am filled with hope and optimism for the future.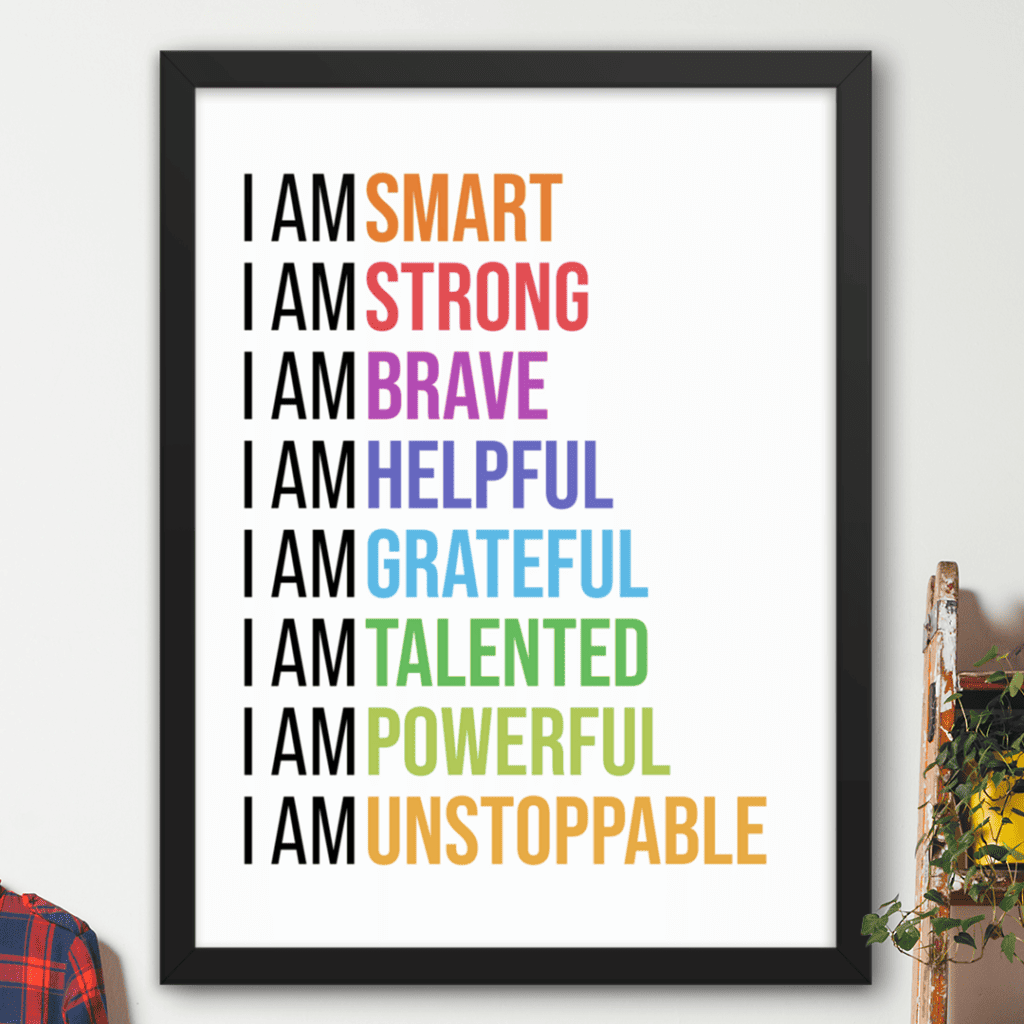 Buy this amazing "I AM" canvas at Motiversity Shop
When you repeat these affirmations to yourself every day, you'll start to notice a positive shift in your mindset and attitude. You'll begin to believe in yourself and your abilities, and you'll find it easier to stay motivated and focused on your goals.
So, if you're feeling stuck or unmotivated, give these self-affirmations a try. You might be surprised at just how powerful they can be. Remember, you have the power to create the life you desire, and by believing in yourself, you can achieve anything you set your mind to.
Please don't forget to subscribe to our mailing list and receive many more inspiring posts like this via email. Simply enter your name and email address below to get started. It's free, so why not!
Related Link:
Sources:
https://stock.adobe.com/ca/search?k=positive+affirmations&asset_id=486763460
https://zoella.co.uk/2020/09/02/50-positive-affirmations-to-calm-an-anxious-mind/
Join our social media community for motivational content and tips and tricks on how to achieve your goals and follow your dreams!
If you know someone who could use this article, share it with them!!
Let us know in the comments what you would like to see next and for more powerful motivational articles, check out our Motiversity Blog!